REQUEST FOR INFORMATION: Public Sector IT Infrastructure Mutualisation and Modernization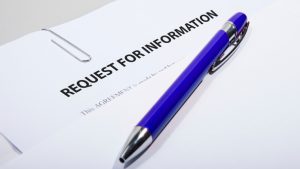 This RFI (Request for information) is issued solely for information and planning purposes as the initiation of market research.
Please send your offers as PDF documents (no more than 15 pages) to contact@eadn.dz
The deadline for the RFI call (EADN / RFI N°001/2018) will be extended up to ten (10) days
Response deadline: Sat. April 14th 2018, 24:00 AoE
New response deadline : Tue. April 24th 2018, 24:00 AoE
After the expiration of the RFI response deadline, a program of workshops will be established, for potential suppliers, who have responded to the RFI, to present their capacities in regards to the RFI.